Always more games, more fun, more smiles
Animation, disco and visit of children's characters
Is your little one's party approaching?
Are you organizing a company event that children will attend?
For example, Family Day or Christmas Party.
No two children's parties are the same, but there are many similar ones.
We are

Carmina Kids.
We can help you so that the children's party you organize is different, fun and full of surprises.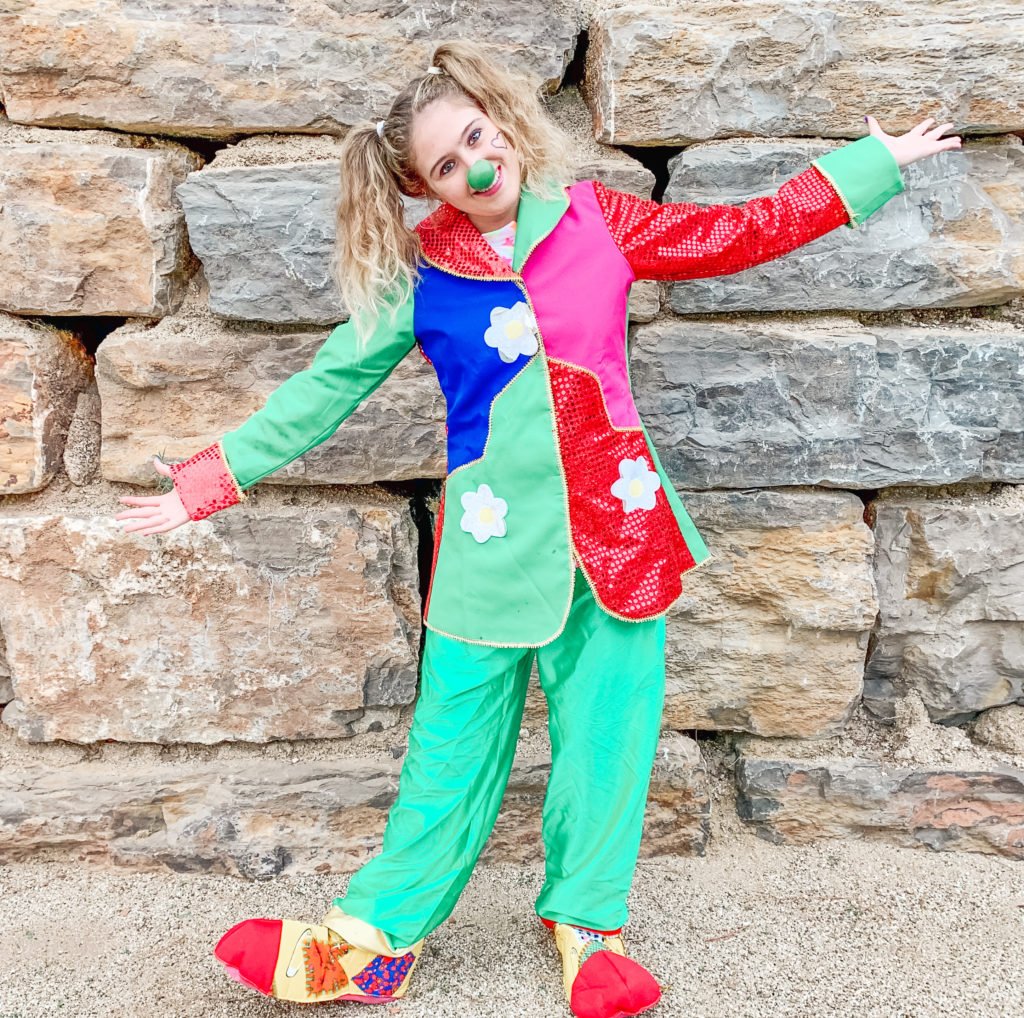 How can we help you?
You prepare and organize the children's party. We help you with animation, disco and the visit of favourite characters.
All three services are customizable.
We adapt to the preferences and wishes of the little ones.
Children's entertainment
This service includes:
Participation of magicians, dancers or singers in the party

Visit of other entertainers

Different types of shows
Children's disco
This service includes:
Dances with choreography

Musical games

Balloon games
Visit of favourite characters
This service includes: 
Visit of different children's characters

Music, dance and games

Activities adapted to the chosen theme
These children's parties have been fun, different and full of surprises:
"Carmina kids are wonderful professionals. They are kind and caring with the children providing their parents with peace of mind when leaving their little ones with a nanny in a foreign country."
"Contratamos sus servicios para nuestra boda, teníamos muchos niños invitados y necesitábamos un equipo que fuera muy profesional para que no se descontrolaran durante el evento y los padres pudieran disfrutar. El servicio fue perfecto, los niños estaban encantados, jugando a diferentes juegos (teníamos un amplio abanico de edades) y acompañados en todo momento por los chicos de Carmina Kids. Si tuviera que volver a montar un evento similar los volvería a llamar sin dudarlo, son serios, responsables y se nota muchísimo que el equipo humano que trata con los niños son muy profesionales. En todo momento me fueron facilitando información de como iba todo y fueron muy formales a la hora de despedirse, asegurándose de que cada niño estuviera con sus respectivos padres. un 10/10"
"Como empresa, cuidamos todos los detalles y solo confiamos en proveedores profesionales y que ofrezcan todas las garantías. Carmina Kids, sin duda, las ofrece. Una atención exquisita, personalizada con personal atento que demuestra vocación en todo lo que hacen. Un nivel altísimo y exigente, que hará de sus servicios, un indispensable en cualquier evento. Sin duda, lo recomendamos."
¡Monitores increíbles! ¡Lo que más repetían nuestros invitados fue que no tuvieron niños! ¡Gracias al increíble trabajo de las monitoras!
"Carmina kids és un servei diferent: divertit alhora que elegant, molt animat sense perdre la discreció. Sempre el recomano a les meves parelles que tenen convidats menuts i sempre em parlen de lo satisfetes que han quedat amb ells."
"Confio en Carmina Kids per la seva professionalitat i l'exclusivitat del servei. Els nostres clients sempre em donen les millors opinions d'ella i el seu equip."
Carmina fue la flautista de Hamelín de los niños/as. Nunca habíamos encontrado una canguro con tanto magnetismo hacia los/as pequeños/as. Estuvieron encantados/as con ella y los padres se despreocuparon en todo momento. Dulce, cariñosa, respetuosa, alegre, dinámica... Sin duda, la mejor opción para tener una boda y despreocuparse de los/as pequeños/as. ¡Gracias, Carmina, por semejante profesionalidad!
Our wedding services include: staff, travel, material and ideas for games, uniforms and music (if necessary for the activity). In addition, all services are performed with Social Security and Civil Liability insurance.
Our services do not include decoration of the space or organization of the space, but we can entrust you with a professional who is dedicated to these activities.
If you have any further questions, don't hesitate to contact us.
We will be happy to answer them all.
We are going to make your little one's party fun, different and full of surprises! 
In the Land of Always More, no children's party is like the others.
*By pressing the SEND button, I give my consent for the personal data provided in this questionnaire, to be processed by the company in order to answer the query made and send me the requested commercial information. So I declare that I have read and accept the legal notice and the privacy policy of the company. We inform the interested party that they can revoke the consent given at any time, by writing to the address provided by the Responsible Person in the LEGAL WARNING, and exercise your rights at any time, in the manner described in our PRIVACY POLICY.